One table, three styles
Long-lasting and sustainable outdoor furnishings call for timeless, high-quality outdoor furniture. Our favourite furniture tends to be adaptable pieces that work well in a wide variety of settings. For example, take a look at Brafab's Nimes table, which easily melts in with many different settings and can withstand our Nordic climate. The stylists from Studio In show how to use Nimes as a base to create a modern, natural or sophisticated outdoor space.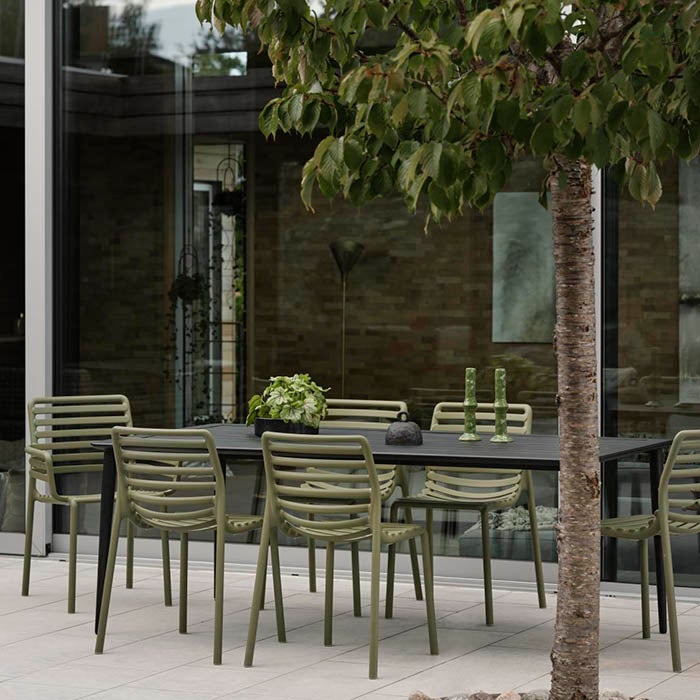 Modern
"Colour is ultra relevant this season, and we're seeing a lot of green. The chairs we chose for this style have a playful look without feeling child-like. Look for furniture with curved contours, preferably in materials like aluminium or plastic. Colour is also important in the decorations; pick up the same colour from the chairs for the right look. Here too, soft and organic shapes feel best for this style."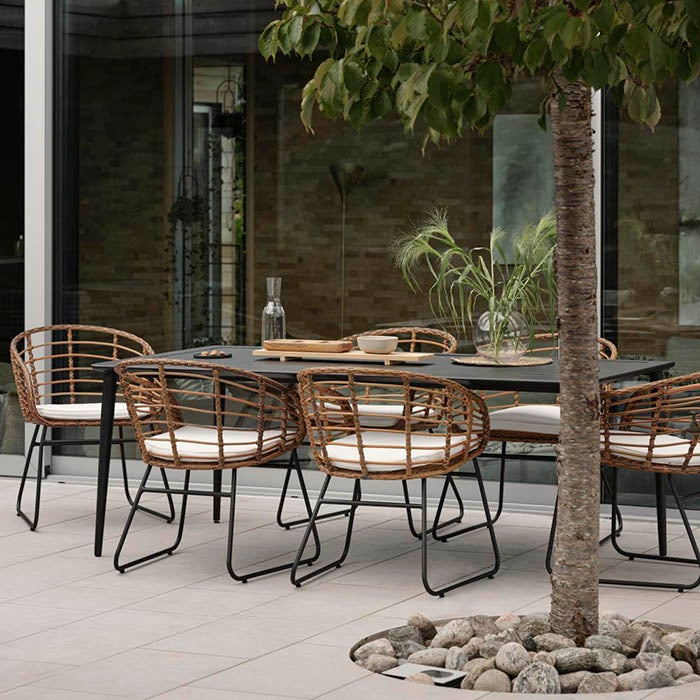 Natural
"To create an earthy style, we've chosen chairs in synthetic rattan. They give the dining space a warm and cosy feel, even though the Nimes table might be perceived as fairly hard, both in the material and in the black colour. To finish off the style, add more natural materials through your decorations and contrast with clear glass and white textiles to add freshness to the look."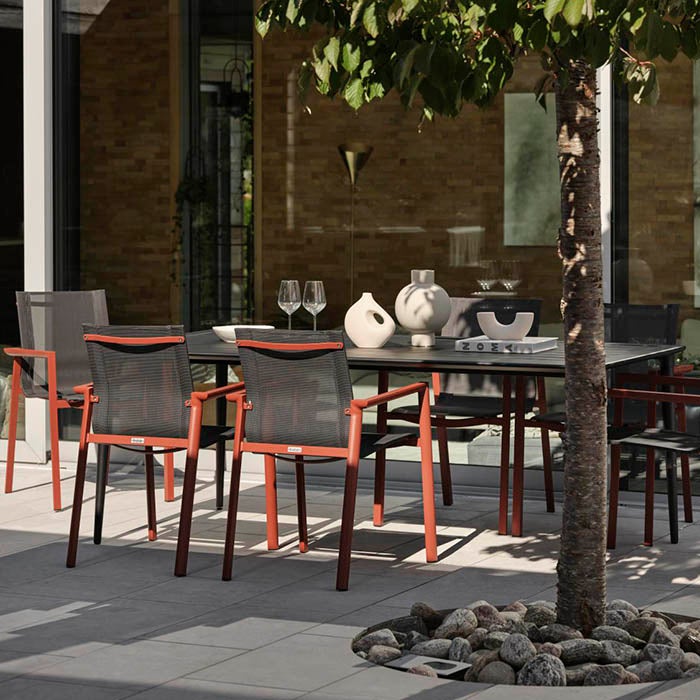 Sophisticated
"To create a sophisticated style, we've chosen sturdy materials and furniture with a high level of design and quality. Work with quiet colours in both the furniture and details. We've opted to pair rust red details on the chairs with uniform beige decorations on the table. Form is important in this style, so use a high level of design throughout the dining set."